HERE YOU WILL FIND REGULAR UPDATES ON THE CURRENT DEVELOPMENTS IN THE RECRUITMENT OF FIND-AF 2.
As of 01.05.2023, our active centres have randomised a total of 3460 patients, which is 126 more than in the previous month.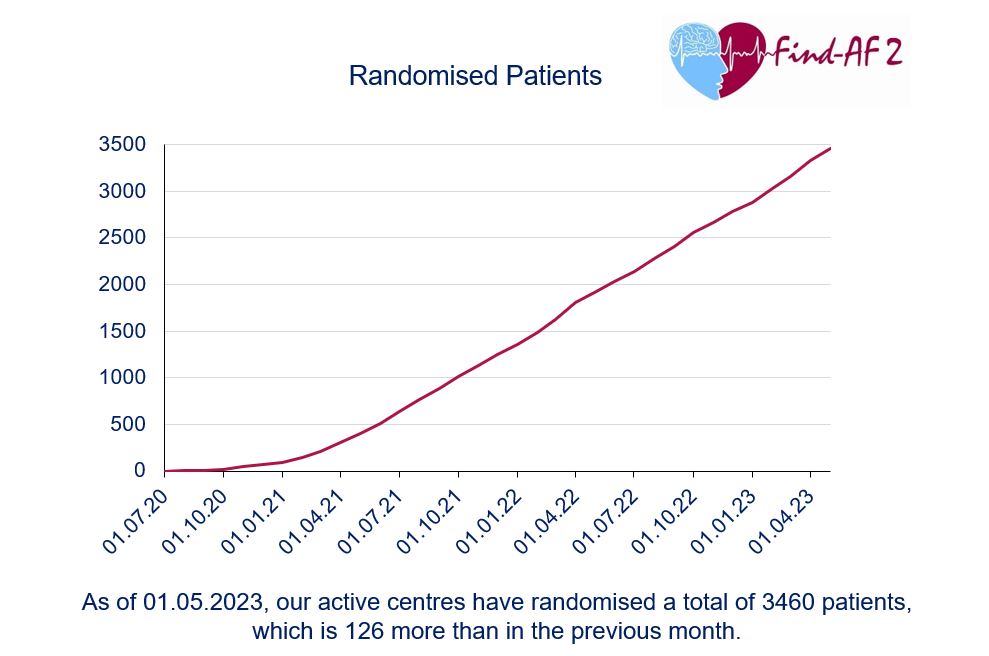 By 01.05.2023, a total of 3460 patients have been enrolled in Find-AF 2. This corresponds to 66,5 % of the targeted 5200 patients.